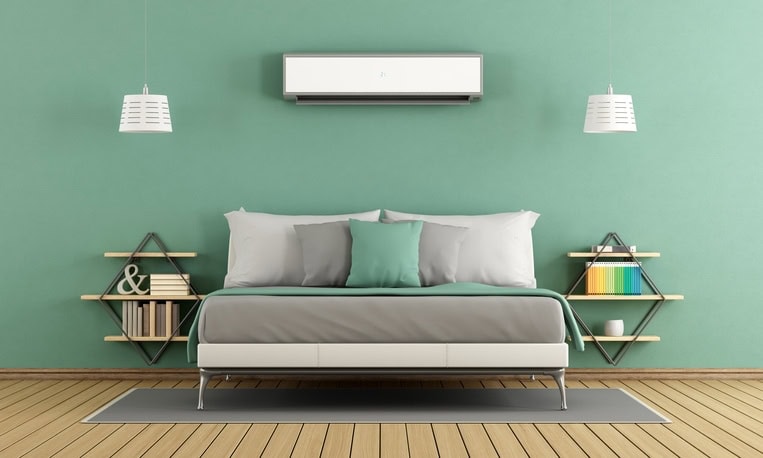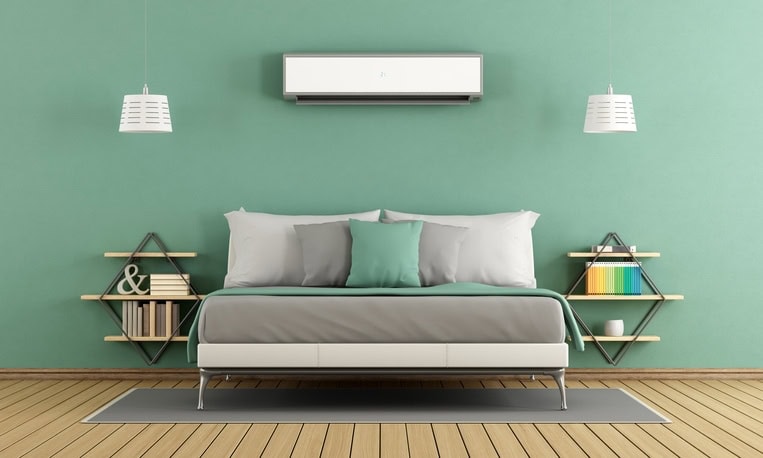 Ductless air conditioning (AC) systems can be the perfect answer for that room which is never quite cool enough or for that new addition you are building. It's a low-maintenance and affordable option to upgrading to a newer air conditioning unit when more cooling is needed inside your Fort Collins home.
The ductless system works, obviously, with no ducts, unlike a traditional air conditioner that uses them to carry air to your home's vents. Instead, this system has an outdoor condenser unit located against the house or building. This makes it highly adaptable to many rooms and needs.
Versatile
This system is highly versatile, as its compact size and minimal-installation requirements offer many options for its use and location. The inside unit is typically mounted high up on a wall in the room where cooling is needed. A small hole, with approximately a three-inch diameter, is cut to the outside where the lines providing electricity, drainage, and refrigerant can come through from the outdoor unit.
Here in Colorado, we also call these systems mini-splits, multi-splits, and variable refrigerant flow systems. Call Poudre Valley Air for a recommendation from one of our heating and cooling professionals on where a ductless air conditioner might work best in the room you think could use some cooling help.
Supplemental Heat
A heater for your home is still needed, as the ductless air conditioner only provides the air conditioning. You could still use your traditional furnace with ducts, or you could install a ductless unit that's a combination air conditioner and heater (adding a heat pump).
This is the best option for that new addition or for a room that's never quite cool enough, no matter much you change your thermostat's set temperature. These systems are becoming more popular and are actually very cost-effective. According to ENERGY STAR®, they can save you up to 30 percent on your cooling energy bills, compared to air conditioner window units.
Zone Cooling
Many homes are now adding multiple units or "zones" throughout the entire house. If you have these multiple zones in your home, you can control the temperature on a per-room basis, instead of cranking up the air conditioner for your entire home.
With a traditional air conditioner, many times you can lose as much as 20 percent of your cool air through your ducts' via holes or leaks. The ductless air conditioner completely bypasses that issue and offers the efficiency of indoor geothermal without going geothermal.
Low Maintenance
Ductless air conditioners are low maintenance, primarily due to their lack of ductwork. While they require little maintenance, the installation definitely requires a professional.
Our certified Poudre Valley Air technicians have the expertise required and would be happy to answer any installation questions you may have. Always be sure any installing company has a license before hiring them for the work. There are nuances to any installation that only a licensed contractor can know and address.
Health Benefits
You can also talk to our heating, ventilation, and air conditioning (HVAC) professionals about the health benefits associated with installing a ductless air conditioner in your home. Since there is no ductwork in a ductless, this eliminates any health concerns about what could be growing or blowing through your home by way of your ducts. Additionally, you save money without ductwork—there are never any ducts to clean.
Call Poudre Valley Air for Ductless Air Conditioning Help
If you are constantly reaching for that glass of ice tea to help cool you down in one or more of your rooms here in Fort Collins, CO, or if you are in the middle of planning an addition or converting your garage to a family room, definitely take a look at a ductless air conditioner. It could answer more than one need for you. Call us at 970-493-2050 or contact us online today.